Guys - there are only a few simple steps to upload your Work to the
Australian Watercolour Muster - 2019 🌞
The Images below are only sample Images - the 'Steps' are for your information, you will have to log into Gallery 247 either by:
a) clicking the login button on the bottom of these help notes, or
b) going to the Menu at the top of this website and clicking the Info For Artists > Submit Art .............and we will look forward to seeing your Work online:
Step 1 | Click on the big GREEN LOGIN link at the end of these help notes.
Step 2 | Once you have clicked and opened the Log-in Window you will see a screen that looks like the screen grab below - If your already a Member of Gallery 247 enter your details / If your not a member click > Not registered in Gallery 247 yet? and put your details in and upload your image of your painting/s - making sure you put the right measurement of your Painting 56 x 38cm into the necessary fields or the system won't allow you to upload the Work to the Australian Watercolour Muster .....it's free unless you want the advanced membership options - your choice for this. :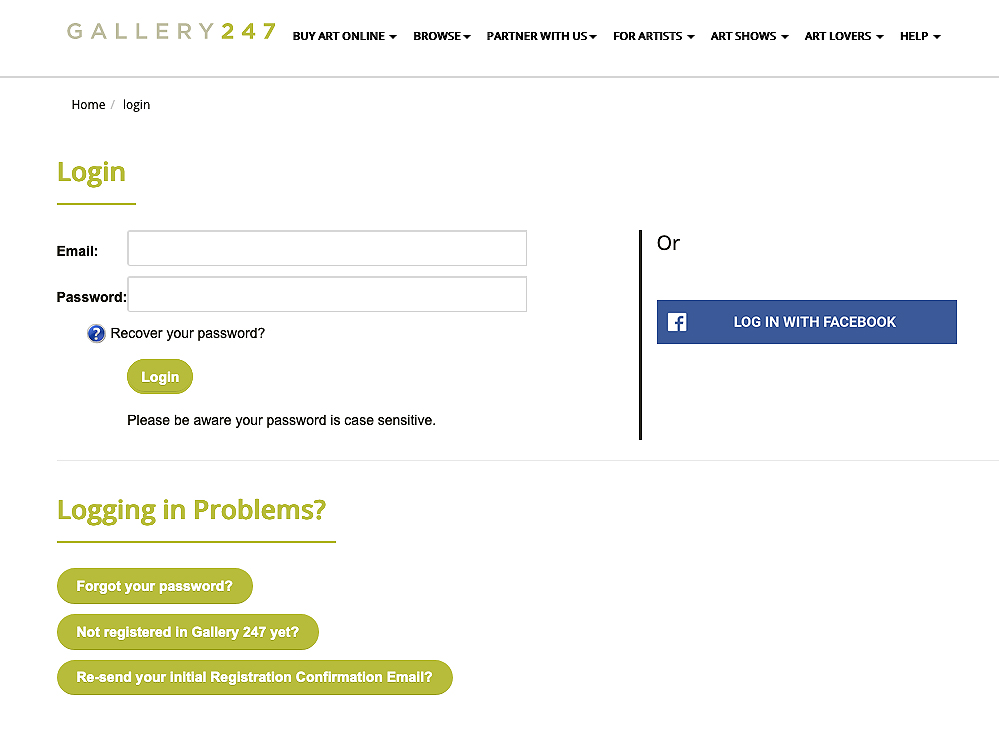 Step 3| Once you have logged in you will see a similar screen as the one in the image below - hover over the > MY GALLERY 247 and then slide down to the Australian Watercolour Muster 2019 on the right hand side and click :
Step 4 | If you have images loaded with the proper size on them you will see them available for the Australian Watercolour Muster -
a) Check the little box under the words > Check Box to Select Artwork on the right tip side of the window
b) From the drop down menu below choose whether your an International Adult / Australian Adult or Under 30
c) Click the > SUBMIT SELECTED ARTWORK TO SHOW box
Step 5 | Process your payment and your work will be uploaded for you - you will be able to 'Download' a .pdf Receipt of your transaction and an email will come to you to confirm you entry! Thanks For Entering!!
OK Are You Ready to Explore - Gallery 247?