Join us for our 1st of the series - to be held on the 1st Monday of the Month!
Australian Watercolour Muster - 2020 Morning Tea
Emporium Hotel South Bank - 10am
30 Tickets to support our Under 30's Emerging Australian Artist - 2020
Join us for |
a delectable morning tea by the Emporium Hotel's Executive Sous and Pastry Chef - Alex Liddle,
some great chat, with the Curator and Owner of Red Hill Art Gallery - Margaret Campbell-Ryder and
information about what is happening this year with the Australian Watercolour Muster - 2020 - Growing our Australian Art Scene internationally!
---
This year there will be four (4) Categories for Entry to the Australian Watercolour Muster - 2020 - One Artist from each Category below, will be selected as 'Best in Category' and offered a Solo Exhibition** to be held in Australian Watercolour Muster/Fish Lane Studios Exhibition Gallery - 4 Edmondstone Street - South Brisbane Queensland Australia 4101 - during an agreed 2 Weeks each over the period of the year 2021.
Solo Exhibitions for 4 'Best in Muster - 2020
**Please Note | Categories 1 to 3 inclusive are open to Australian and this year we invite International Artists to join with us in these 3 Categories - Category 4: Is only open to Australian nationals under 30 years at the time of submission of their Work - this is a special Category to encourage our local Australian Art Scene, to encourage our emerging artists for the future!
Experimental Watercolour I – Artwork to be Watercolour based mediums on primed Board - up to 16" x 20" (inch/imperial) = 40.64 x 50.8cm (metric) we are recommending Ampersand Aquabord for this Category - follow this link to find out more about Stockists and Tips for Use of the Aquabord.


Experimental Watercolour II -

Artwork to be Watercolour mediums on Canvas primed with appropriate grounds to accept watercolour mediums - no larger than 1 x metre in any direction.

Watercolour Paper - on either full or 1/2 sheet watercolour paper

– 300gsm or higher any brand

Entry for Under 30's Australian Emerging Artist

- half sheet watercolour paper – 300gsm or higher any brand
---
Our Call for Artists for 2020 -

commenced on the 5th June 2020

and runs to the 5th September 2020!

All Work must be submitted by COB 5th September 2020 - Please link through to see the
---
Let me introduce you to our 2019 ....
Under 30's Emerging Artist - Mi Nguyen!
Mi was our nominated Under 30's Emerging Artist during our 2019 - Australian Watercolour Muster and she flew into Brisbane to receive her award which was the Sponsorship from the Watercolour Society of Queensland Inc. to cover Mi's airfare and accommodation to enable her to travel to Italy for the International Watercolour Symposium - FabrianoInAcquarello - Italy 2020!
Sadly as we all know we didn't travel this year, however Mi has been working hard and put her 'Sponsorship' in the bank to travel next year if possible and if not to spend on further Art Studies to help her progress her career.
But this amazing young inspiring Artist has not sat back and let the current global environment stop her - she has been exploring her own creative genres and in the mix has created her own collection of commercially available cards! Very quirky and fun - to share with family and friends for those moments in life where you want to say something special ............ we are proud to say you can buy this 1st Edition of cards from our Fish Lane Studios - on the Deck - 4 Edmondstone Street, South Brisbane Qld Australia!
If you are a retailer and would like to support Mi by including her cards in your card ... stock - please contact Mi directly via her Instagram >>>> https://www.instagram.com/minguyenart/
Mi took a lot of effort to present her new venture in a sustainably source way - given this is one of her key platforms for the future of her Work - we appreciated the effort that she has gone to to source - recycled envelopes and environmentally friendly covers for her cards 🌞
Some fun images of Mi Nguyen's 1st Edition of Cards - hats off to the initiative of this amazing young Artist in tough times | Congrats to being our 1st Australian Under 30's Artist - for The Australian Watercolour Muster - 2019: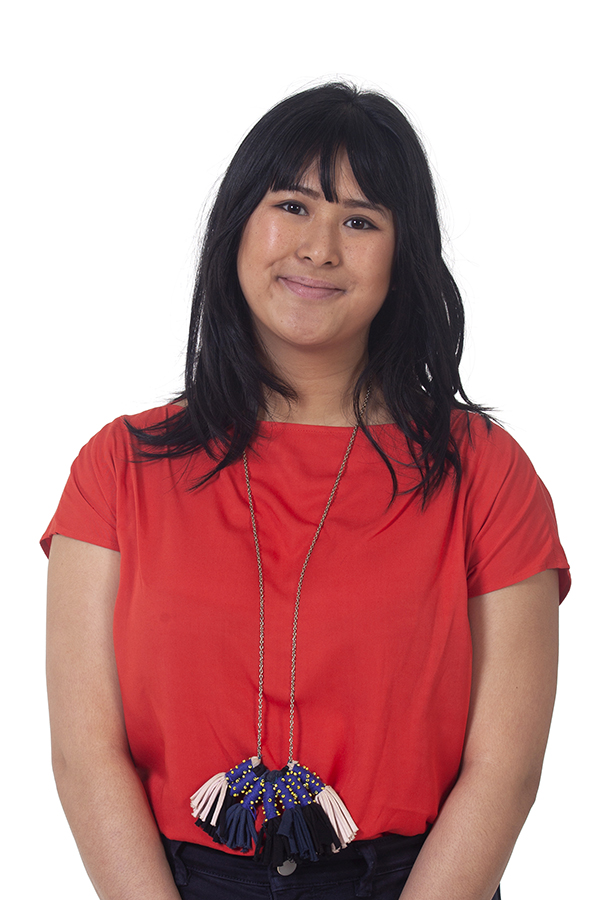 and her winning Australian Watercolour Muster - 2019 Entry - 'Flemington Bloom'