Showcasing the Colours of Australia
Our goal is to create a broader platform for Australian Artists to engage with the international arts community and specifically, for the Watercolour community, to take their Work into new and creative fields of endeavour, creating opportunities to share Studios, Exhibit where possible in this World.

Australian Artists who submit their Watercolour Work and are selected to hang & be part of our new Digital Online Exhibition Gallery during the 'Australian Watercolour Muster' – will automatically be part of the Selection Process for FabrianoInAcquarello – Italy 2020**.
Our Theme for 2019 is – 'Paint Your Own Backyard'
This can be loosely interpreted as any subject matter you feel touches you emotionally from your Country of Origin – so when we put them all together – we will have the images of Australia and the wonderful imagery of hopefully, nearly 86 Countries hanging together on our 'Digital On-line Exhibition Gallery' from the 15th October 2019 until our Gala Cocktail Party and Auction which will be held on the 9th November 2019, these works will then go on sale for 2 weeks at the price nominated by the Artist.
We are working closely with all the Watercolour Societies in Australia and this year, because we are holding it in Brisbane, we are working very closely with the Watercolour Society of Queensland Inc. to ensure all our Members from all States and Territories will be able to meet together and share this common bond of water and paint.
Please read all the conditions before entering, as we have 3 Categories available for entry –
Australian Adult over 18
Australian Under 30 - over 18
International Adult over 18
With a special Category for 2019 - for 30's and Under Emerging Artists.
The Finalist in Category 2 - Under 30 Artist - will be 'Sponsored' by the Watercolour Society of Queensland Inc. to fly and stay in Fabriano during FabrianoInAcquarello – 2020 to the value of their airfare and accommodation.
In addition to this – 30 Australian Artist Works will be selected, including the U30 Finalist to be showcased and represent Australia in FabrianoInAcquarello – Italy 2020
The make-up of these 30 Artists is anticipated to be 15 selected to hang in Italy and be in the FabrianoInAcquarello – Italy 2020 Catalogue – with a further 15 being selected for Catalogue only.
Freight and admin of the Australian Work to FabrianoInAcquarello - 2020 for the 30 Australian Artworks Selected will be covered by the Entry Fees collected during this Australian Watercolour Muster - 2019.
Artists will have to pay the FabrianoInAcquarello - Italy 2020 - Entry Fee of approximately 70€ - actual cost TBA
*Travel and accommodation of the associated Artists is at their own cost.
** Artists selected for FabrianoInAcquarello – Italy 2020 will have to pay the Entry fee for this Italian Event separately to the entry for the Australian Watercolour Muster – the value of this for the current year just gone was 70 Euro.
Australian Artists who have become finalists will be invited to ship their 30 Works selected to Represent Australia along with 10 x International Artists Works - to Brisbane Australia in time for the Gala Cocktail Party and Auction on the 9th November 2019. These Artists will be able to choose if they would like the Works to be auctioned. Buyers will be asked to sign and agreement to 'loan' the 30 Australian Works travel to Italy for FabrianoInAcquarello - with the sale price being held in trust until the Works return to Australia.
Our Curators
Neil Taylor - Vice President of The Australian Watercolour Institute
Neil Taylor was born in Brisbane in 1953, and studied painting with William Robinson at Kelvin Grove Teachers College in 1970/72 and has held almost 50 exhibitions since 1975. He is Vice President of the Australian Watercolour Institute.
With superb technical skill, Neil paints by combining a variety of styles collaged together and often uses photographic sources. His subjects are idealized poetic interpretations of wilderness and oceans. While often working from expeditions to remote areas of Australia he is currently painting subjects closer to where he lives in the Blue Mountains area west of Sydney.
Neil Taylor has been a Finalist in major prizes; most recently the Tattersalls Club Landscape Art Prize (2018). His has exhibited in the NSW Parliament Plein Air Painting Prize, KAAF Art Prize and Calleen Art Award, Archibald, Wynne and Sulman Art Prizes. He is a past Winner of the Mount Eyre and Gosford Art Prizes, winner of the Viewer's Choice Award for the Mosman Art Prize, and People's Choice and Volunteers' Choice Award at the Stanthorpe Art Festival.
Jude Scott - Western Australian Watercolour Society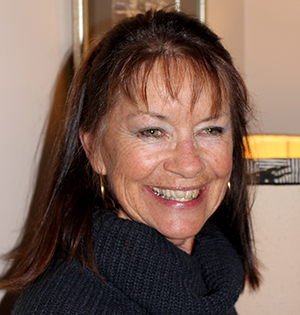 As passionate advocate for watercolour during the last twenty years, Jude has taught the medium for many years throughout Western Australia at many venues and also tutors overseas workshops.
She has a love of sharing her watercolour experiences with others finding teaching the perfect way to stay inspired, always aspiring to experiment and learn more.
Jude's work showcases strength and vibrancy in her colourful compositions, displaying interesting mark making and visual textures.
Wyn Vogel - Creative Director - Fish Lane Studios
Wyn has been the invited Leader of The Australian Watercolour Delegation to FabrianoInAcquarello - Italy, with her Work showcased as part of the selected Australian Works hung in Italy 2018/19.
Most recently Wyn has exhibited her Watercolour Work in joint Exhibitions in Coquelles and Gaillon - France and delivered Watercolour Workshops in Gaillon 2018 and the French Village of Saint-Maixme-Hauterive - 2019 and will Exhibit and demonstrate at the 6th Silk Road International Art Exhibition in Xi'an China in September - 2019.
Wyn's large format works vary from drawn work to watercolour, oil and acrylic glazing – pastel and mixed media work on paper, canvas to built 'Installations' – both public and private.
Wyn is an experienced project manager – with professional experience in developing systems for the management of software/multimedia development environments associated with the production of interactive simulation training platforms for defence and aerospace.
Comment in Support of the Australian Watercolour Muster - 2019 by President of the Watercolour Society of Queensland Inc. Jenny Loveday ............
One of the most important reasons for the Watercolour Society of Queensland inc to participate and get behind The Inaugural Australian Watercolour Muster - 2019 is to help and enjoy the excellent value and awareness for Australian watercolour art and our artists.
It is a stimulating opportunity for our watercolour artists to show their impression of ' Paint your Backyard' and even more rewarding that it will be showcased to other Australian artists and the World through the Muster.
To be part of an event which will create and support the development and professional career of an under 30's Watercolour Artist has been a long passion and priority to the Watercolour Society of Queensland. Our Society members and team are very proud and keen to support this program. The Muster really is part of the bigger picture for Australian watercolour. Wyn Vogel congratulations on your tireless efforts and to the people and sponsors who support this event..................!